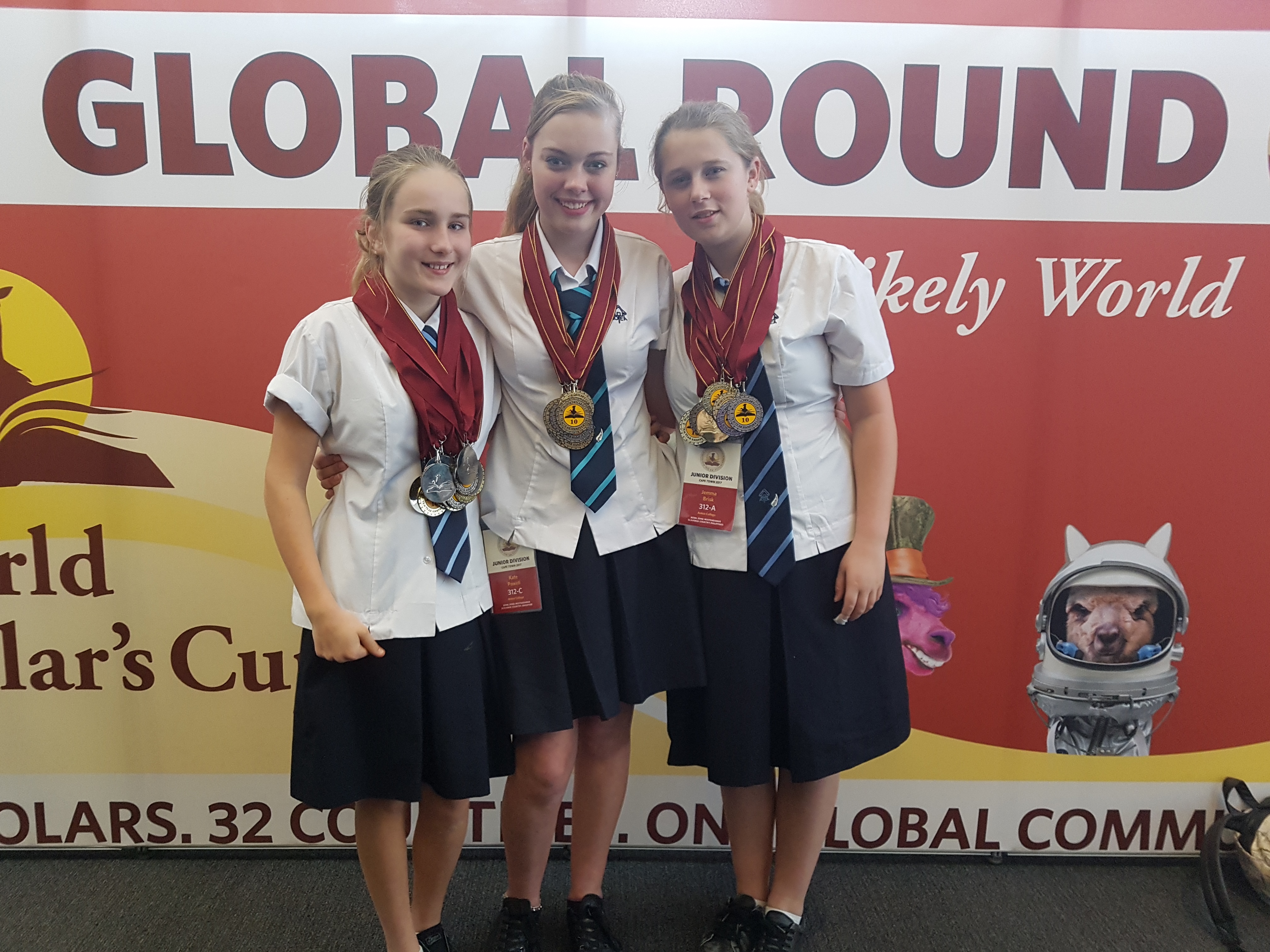 SUCCESS IN GLOBAL ROUND OF THE WORLD SCHOLAR'S CUP
From Friday 11th of August to Tuesday 15th of August, three Aotea College students competed at the Global Round of the World Scholar's Cup. There were teams from more than 32 countries.
Jemma Brisk, Cerys Poore and Kate Powell have spent months debating, essay writing and researching in preparation for this event.
All three girls performed very well individually and as a team. They placed eighth in the junior division of the competition!
Jemma, Kate and Cerys have now qualified for the final round at Yale later this year.
The team would like to thank Christopher Allott, Tamara Nash and Katie Bailey who are all excellent debaters and helped them practice for the event.
The team would also like to send a huge thank you to Sarah Semple who helped them practice and prepare.
AwardsDebating- Team: 14th overall (gold)- Individual: Kate 14th (gold), Jemma and Cerys (silver)
Collaborative essay writing - Individual: Kate and Cerys (silver), Jemma 22nd (gold)- Team overall - 20th (silver)
Scholars Bowl (team event)- 8th overall (Gold)
Scholars Challenge (individual)- Cerys (silver)Scholars Challenge (team)- 7th overall (gold)
Individual subject areas - Literature - Cerys 8th (gold)- Social Studies - Jemma (silver)- Special Area - modern mythologies - Cerys (silver)- Science and Technology - Cerys (silver)- Arts and Music - Cerys 5th (gold), Jemma (silver)- History - Cerys and Jemma (both silver)
Top student from Aotea College- Cerys
Top placed scholars (top 50 recognised)- Kate (44th)- Jemma (35th)- Cerys (33rd)